If you haven't had a chance to check out a new Hyundai in Keene, NH, we think it's about time you do. Many people may be unaware of a lot of the Hyundai vehicles and all that they can offer. And the people that already drive one couldn't be happier.
According to research conducted by Strategic Vision, or The Car Connection, Hyundai joins the elite ranks of car brands like Cadillac as one of the most well-loved vehicle brands. Customers of vehicles from all walks of life were asked by Strategic Vision to quantify their feelings toward their vehicle on a scale of 1 meaning "hate it", or 2 meaning "love it!". These questions consisted of different aspects regarding their ownership experience including satisfaction and brand loyalty. After the results were tallied, Hyundai emerged on top of the list with the highest number of vehicles of any other car producer on the market!
---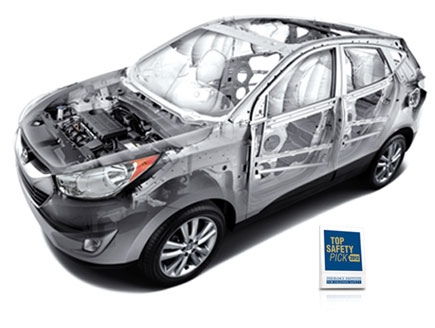 SAFETY
A number of years back, Hyundai made the decision to invest in safety. Take Electronic Stability Control (ESC). We took note of studies done by the National Highway Traffic Safety Administration and the Insurance Institute for Highway Safety, which found that ESC reduced crashes and fatalities by as much as 43%. Knowing how many lives could be saved made our goal clear: to make ESC standard on nearly every car we build.

DESIGN
We believe in exterior design. Making it dynamic and fluid and utterly head-turning. But, more important, we believe in ergonomic design-the science of making our cars intuitiveand comfortable. And, with the introduction of the Genesis, we've taken our study of ergonomics to a whole new level.
QUALITY
Designing is only half the equation. Which is why Hyundai invests millions of dollars in its assembly plants around the world. The Hyundai plant in Montgomery, Alabama, was built from the ground up to be efficient, quality-focused, and mindful of the people who work there. Every car is put through a series of checks by both uncompromising machines and humans alike, with an eye on making every Hyundai the very best one we can build.