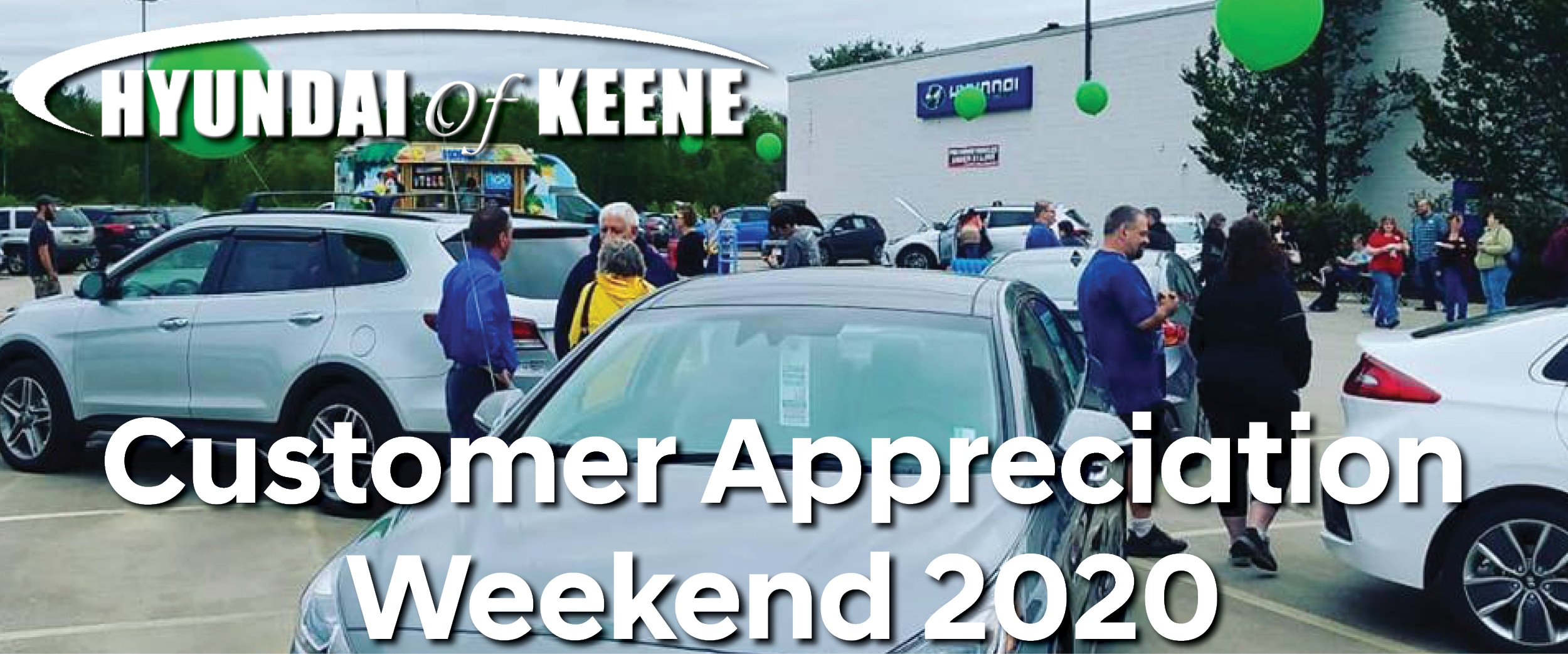 Join us for our Customer Appreciation Weekend!
We here at Hyundai of Keene appreciate all of our customers, past, present, and future. Come celebrate with us with BBQ, refreshments, test drives, prizes, and more on a lovely Spring weekend in April! All are welcome to join us on any of the Customer Appreciation Days!
Here's the details:
WHEN: 
Thursday, April 23, 2020 from 8 AM to 7 PM
Friday, April 24, 2020 from 8 AM to 7 PM
Saturday, April 25, 2020 from 8 AM to 5 PM
WHERE: 
Hyundai of Keene, 14 Production ave, Keene, NH 03431
WHAT'S INCLUDED:
Refreshments - snacks and drinks all weekend long, BBQ on Saturday
Test drives and product demos - anyone who test drives will be entered into our prize raffle
And, of course, the prize raffle! Top prize: a gas grill!
DYNAMIC_PREF_LABEL_SITEBUILDER_CUSTOMER_APPRECIATION_WEEKEND_2020_1_CONTACT1_WIDGETHEADING
Hours
Monday

8:00AM - 7:00PM

Tuesday

8:00AM - 7:00PM

Wednesday

8:00AM - 7:00PM

Thursday

8:00AM - 7:00PM

Friday

8:00AM - 7:00PM

Saturday

8:00AM - 5:00PM

Sunday

Closed